Modern aircraft, experienced instructors, and uncompromising customer service: Three reasons to give us a chance to earn your business and help you achieve your aviation goals.

Life is short, flying is incredible, and you work hard and deserve it: Three reasons to give yourself a chance to start living your dreams. (But we'll cover for you if you need to tell your significant other it's all about that first list of reasons.)

"There is no sport equal to that which aviators enjoy while being carried through the air on great white wings." - Wilbur Wright, 1905
Open House and Cookout
Join us for an open house and cookout at the flight school on Sunday, March 25th from 2-4pm. Everyone is welcome. Food and drinks are on us!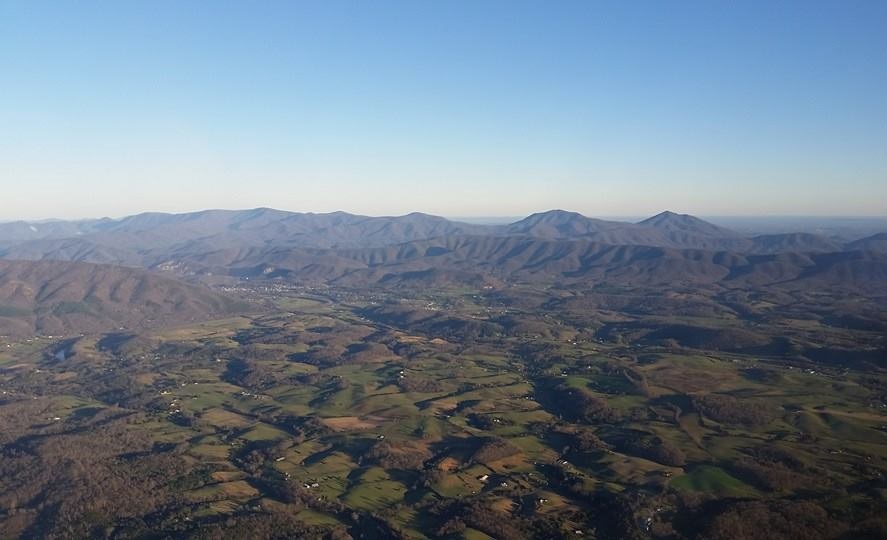 AOPA Rusty Pilot Program
Saturday, April 28th 9am to 3:30pm at the Roanoke-Blacksburg Regional Airport in Roanoke, VA.
Price: Free for AOPA members!
More information about registration coming soon.
Private Pilot Ground School
Classes will be held on Tuesday and Thursday nights from 6:30pm - 8:30pm beginning May 15th at the Roanoke-Blacksburg Regional Airport in Roanoke, VA. Early Registration Price: $379 (Textbook and materials included!) For more information, and to register: Spring/Summer 2018 Private Pilot Ground School
Best New Small Business of the Year!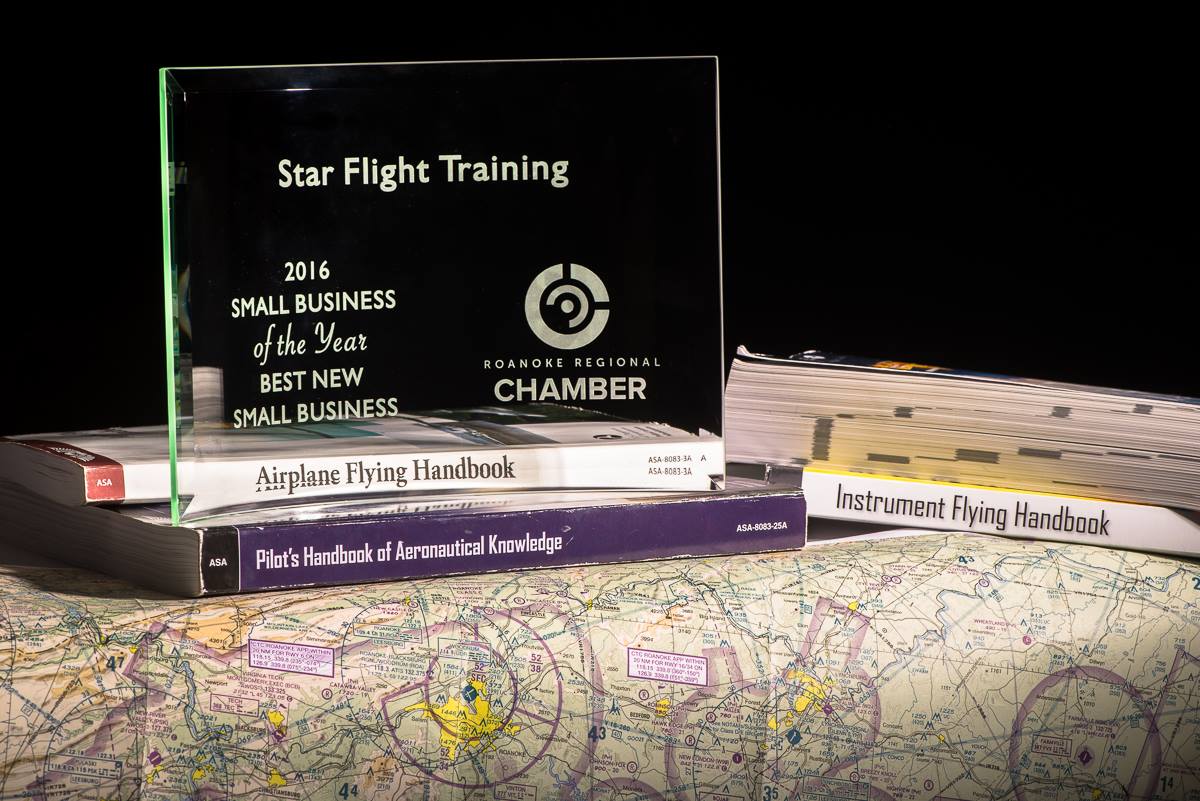 It's been quite a year so far! Thank you to everyone who has worked so hard to get us to this point, thank you to the Roanoke Regional Chamber for this recognition, and thank you to our customers and all those who support us in so many ways. We greatly appreciate it!
We use Diamond aircraft (DA-20/DA-40/DA-42) for their safety record, cost-effectiveness, and overall reliability as well as the modern training environment provided in part by the Garmin glass panel avionics.

We offer primary/advanced/recurrency flight training for everyone from the career-path pilot to the weekend enthusiast, as well as aircraft rentals, FAA computerized testing, educational outreach, and much more!

Friendly staff and experienced independent instructors are ready to help you achieve your aviation goals with a comprehensive, systematic approach to flight training and uncompromising customer service.
DA-20 - $149/hr.
DA-40 - $169/hr.
DA-42 - $369/hr.
PA-28RT-201 - $189/hr.
Redbird Full Motion Simulator - $90/hr.
Instruction - $50/hr.
Fuel included in price.

Whether you're dreaming of a career in aviation or just curious if the sky is the place for you, a discovery flight is a fantastic introduction to flying! Save big! Right now only $99!
What To Expect On Your Discovery Flight
Questions? Want to see our operation in person? Ready to fly? Get in touch with a real person and let us share our passion for flying with you!

540-855-8186
fly@starflighttraining.com

22 Waypoint Dr.
Roanoke, VA 24012