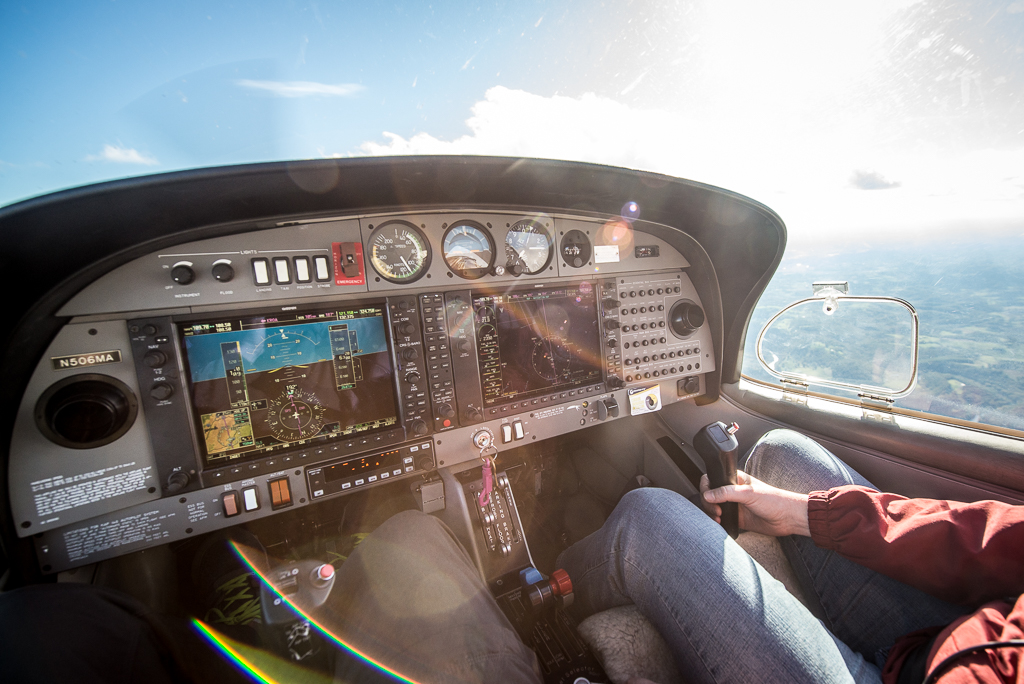 One of our missions here at Star Flight Training is to help spread the word that aviation is for everyone, whether it be as a hobby or a career. In the past we've done that through community outreach events like Women Can Fly, participation in school career days, hangar tours for schools/daycares, merit badge events for scout troops, open house / cookout events, and more. This year, in addition to all of those other things, we're excited to explore one more way to spread that message. We're now offering our local educators, free of charge, an aviation experience they can take back to share with students in their classrooms.

The experience includes:

A half-hour flying an airplane with one of our instructors. Similar to our Discovery Flights, but tailored toward the educator
A guided tour of the flight school and maintenance facility with an overview of how flight training works, along with the many other opportunities in aviation (maintenance, ATC, management, etc.)
An informational packet with links to teaching resources and answers to questions students might have
Our goal is to conduct 100 of these Teacher Flights in 2022.

For scheduling or questions, call our office at 540-855-8186. Be sure to specify you're looking to sign up for the Teacher Flight (as we get lots of calls every day for Discovery Flights). And be sure to see our FAQ below for more details!



When can the flights be scheduled?
Flights can be scheduled 7 days a week. Our schedule typically fills up a few weeks in advance, so the earlier you schedule the better. Since there are a limited number of flights, the earlier in the year the more likely the opportunity will still be available.

Questions about weather cancellations/reschedules, etc. are addressed on our Discovery Flight info page.
How should I share the experience?
All we ask is that you document and share the experience with your students in whatever way makes sense for you. For example, inclusion of the experience along with pictures/video in a related lesson. A wide variety of materials and resources are available to help deliver information to your students. We also have equipment to record the flight portion for you. If you choose to use our equipment, we ask that you provide your own microSD card. (If you need help with what that means, just ask!)
What will you need from me?
Please be ready to show a copy of whatever credentials your school uses that identifies you as teaching staff. We will also ask you to fill out a questionnaire that includes questions like what subject matter you teach, student ages, etc. - the kind of info that helps evaluate what kind of local impact and reach the program may be having.
Can I bring a colleague?
Yes! Do try to let us know when you schedule that you intend to bring someone else so we can plan for it.
I'd rather not fly. Is there still some way I can participate?
Sure! Whether you're not feeling limber enough to climb into the airplane or you don't want to fly for whatever reason, there are still plenty of options. You can choose to do the flight portion on the ground in our full motion flight simulator, or simply take the tour and talk about opportunities in aviation.